We are happy to quote and advise on ALL aspects of domestic and light commercial electrical work, including:
Lighting
Change the feel of your home with new lights. Add extra lights, or change the switch plates and add dimmers to create different moods.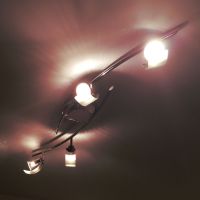 Sockets
Update the look of your rooms by having chrome, stainless steel or brass socket fronts added. Add in extra sockets where you need them most.
Consumer Units
Why not replace your old fuse box with an up to date consumer unit? Not only do they have easy to operate MCB's (miniature circuit breakers), but they are safer as well!
Bathrooms
Mood lighting. Electric showers. Extractor fans. Underfloor heating.
Kitchens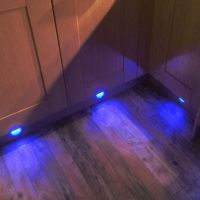 Cookers, under cupboard and over cupboard lighting, downlights(LED or halogen), plinth lighting and sockets.
Garden/Outside Lighting
Enjoy more time outside with some carefully placed garden lights. Add accent lighting for specimen plants.
Add more security with garage or shed lighting. Add practicality with outside power.
Feel safer by adding security lights to the front of your home.
Improve access with door or gate entry systems.
Smoke Alarms
Help protect against fire by having mains wired smoke alarms.
Complete Rewires and Refurbishments
Is your wiring over 15 years old? Do you have wires that look like they are covered in cord or rubber?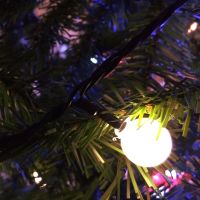 If so, then you might like to consider rewiring your property to bring it up to date with the current electrical safety standards.
Periodic Inspection and Testing
It is recommended that you get the condition of your wiring checked at least every 10 years, or sooner if you are experiencing any of the following:
- Fuses blowing regularly
- Hot plugs or sockets
- Sockets overloaded with extension leads or adapters in order to run your appliances
If you require an electrical service that is not listed here, please call us to discuss you requirements.