You are here:  

News & Info.
TrustMark

DLS Eletrics, has been part of the TrustMark scheme since its formation.
We believe it offers our customers added confidence and reassurance in our service.

TrustMark is a government-backed initiative to assist consumers to find a reputable contractor.
Part P
In January 2005 the government introduced a new law.
The law states that most electrical work in UK households can only carried out by a 'competent' person.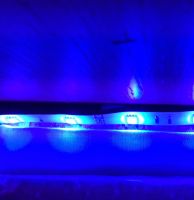 In addition the law states that anyone carrying out fixed electrical installations in households in England and Wales must ensure that the installations are:
- Designed and installed to afford appropriate protection against mechanical and thermal damage, and so that they do not present electric shock and fire hazards to people
- Suitably inspected and tested to verify that they meet the relevant equipment and installation standards