In January 2005 the government introduced a new law.
The law states that most electrical work in UK households can only carried out by a 'competent' person.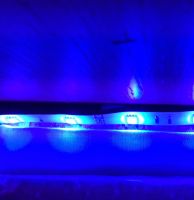 In addition the law states that anyone carrying out fixed electrical installations in households in England and Wales must ensure that the installations are:
- Designed and installed to afford appropriate protection against mechanical and thermal damage, and so that they do not present electric shock and fire hazards to people
- Suitably inspected and tested to verify that they meet the relevant equipment and installation standards
OK, so what exactly is a fixed electrical installation and how can I be sure I am using a 'competent person'?
A fixed electrical installation is the wiring and appliances that are fixed to the building, such as sockets, switches, consumer units (fuse boxes) and ceiling fittings.
You can see from this list, that most electrical work undertaken in a household will include some kind of fixed installation.
A 'competent' person should be registered with a Government approved body, meaning that they undergo regular assessments to ensure that they are carrying out work in accordance with BS7671 (wiring regulations).
By choosing DLS Electrics, an NICEIC approved Domestic Installer, you can be assured that all work carried out will be fully compliant with Part P of the building regulations.
All notifiable work will be certified, and the relevant local authority will be notified via the NICEIC.
In addition to the certification received from DLS Electrics, you will also receive a certificate of compliance directly from the NICEIC to guarantee that the work was carried out by an approved installer.
From the 1st April 2006, all work carried out by DLS Electrics will also be covered by the NICEIC's insurance backed warranty scheme, for a period of 6 years from the date of installation.
For a free, no obligation quotation, please contact us on one of the numbers below